Just as vintage Cabo catered to connoisseurs of sporting pursuits, the championship golf course at Querencia plays to connoisseurs of refined luxury as well. Its 18 holes span over 300 acres, carving their way through deep arroyos and resting atop cool, arid plateaus, at the top-ranked golf club in the peninsula. Certainly not a place for everyone. Querencia is a place to live a life (and play a game) of one's own, encircled by stands of ancient cacti and palm trees, and pleasantly absent of the trappings of crowded destinations.
Querencia, Tom Fazio´s first project in Mexico, is ranked the number one golf course in Mexico by Golfweek magazine. A true gem of Baja: a celebration of nature within in a private but relaxed club atmosphere. Fazio's Querencia offers spectacular views from every hole, a challenging yet playable golf experience that both daunts and delights its players. Harmonious transitions from hole-to-hole, subtle breaks, contoured fairways, uniquely shaped bunkers stations.
Tom Fazio, ASGCA – Golf Course Architect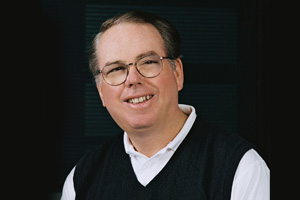 Fazio graduated in 1962 from Lansdale Catholic High School and was inducted into its "Hall of Fame" in 2007. He began his career in golf course design with his family's firm in suburban Philadelphia, which he left in the 1960s; he established his own firm in Jupiter, Florida in 1972.
He is the nephew of the late George Fazio, who often credited Tom with jump-starting his own career in golf course architecture. Fazio has designed more than 120 courses and has more courses ranked among the top 100 in the U.S. than anyone else in the business.
Individual honors include Best Modern Day Golf Course Architect, which he received from Golf Digest Magazine three times. In 1995, Fazio became only the second course architect to receive the highest recognition awarded by the Golf Course Superintendents Association of America, The Old Tom Morris Award.
"Once I experienced this land, I knew it was an extraordinary setting for world-class golf. I've designed the golf course to maximize views of downtown San Jose, the Sea of Cortez, and provide a fair balance of risks and rewards."